Since the U.S.-Canada border eased restrictions for those who need essential goods due to the B.C. flooding, multiple people have reported being fined huge amounts.
This is despite the B.C. government announcement that due to supply chain issues, B.C. residents can cross into the U.S. and back to Canada without the otherwise necessary PCR test in order to access essential goods like fuel and groceries.
Given the situation in BC, travellers and essential workers who must travel to or through the USA for essential reasons (food, fuel, supply chains) are exempt from testing and quarantine requirements. These exemptions do not apply to non-essential travel.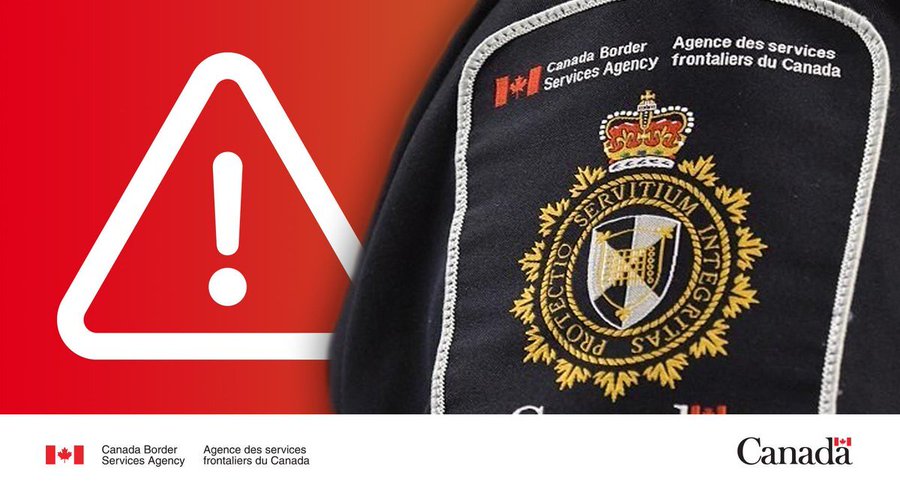 The confusion came as people made the crossing — like one retired woman who went to get gas after B.C. put a 30-litre limit on purchases and claims she was fined $5,700 for violating the Quarantine Act.
Although B.C. did specify that this exemption was for essential goods only, and not for general shopping, it appears some travellers were fined even though they claimed to have legitimate reasons.
B.C. Deputy Premier Mike Farnworth addressed the issue, telling CTV News that "British Columbians may have been erroneously ticketed while travelling for valid and essential reasons such as accessing fuel and food."
In an email to Narcity, the Canada Border Services Agency said: "As it sometimes happen when there is a change in operational guidance, a transition period may lead to some inconsistencies."
They stressed that "the CBSA does not issue fines in the enforcement of the Quarantine Act requirements; the decision on whether to pursue any enforcement action related to the public health orders rests with PHAC and/or the police of jurisdiction."
They confirmed that B.C. residents who have to go to the U.S. for essentials like "groceries, diapers, baby formula, fuel and medications, or ensure that essential services and economic supply chains continue, are exempt from the COVID-19 pre-arrival test, the test in Canada, and quarantine requirements."
In the email, they added that non-essential travel reasons will not apply to the exemption.
Source: Narcity