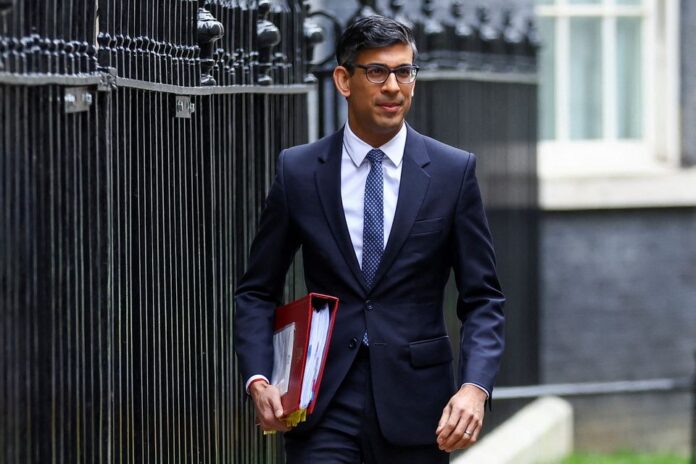 LONDON, March 15 (Reuters) – As British finance minister Jeremy Hunt presented the government's budget in an hour-long speech to Parliament on Wednesday, one tiny announcement made a big splash among opposition lawmakers: new funding for public swimming pools.
Hunt's 63 million pounds of funding for pools came days after a media report about Prime Minister Rishi Sunak, the richest-ever occupant of 10 Downing Street, lavishing money on the pool at his private home in northern England.
In the middle of Britain's worst cost-of-living crisis in generations, special equipment had to be installed to provide enough power for Sunak's swimming pool at a cost of tens of thousands of pounds, the Guardian newspaper reported.
Early in his budget speech, Hunt touched on the topic of swimming pools and the costs they and other community facilities faced during a time of high energy bills.
"When times are tough, such facilities matter even more," he said, but his words were nearly drowned out by raucous laughter from Labour Party lawmakers set off by the mere mention of swimming pools.
Parliament's deputy speaker had to intervene and call for order before Hunt could continue.
Television cameras failed to capture Sunak's reaction, though a reporter for the Daily Mirror said the prime minister maintained a "masterful poker face."
Labour leader Keir Starmer said many of Hunt's budget measures were based on ideas proposed by his party, including a cut to fuel duty, which Sunak promoted last year with a photo-shoot using a modest family car that turned out to be borrowed.
"We look forward to the prime minister promoting the swimming pools policy," Starmer said. "Unlike the car, he won't have to borrow one of those."
Source: REUTERS