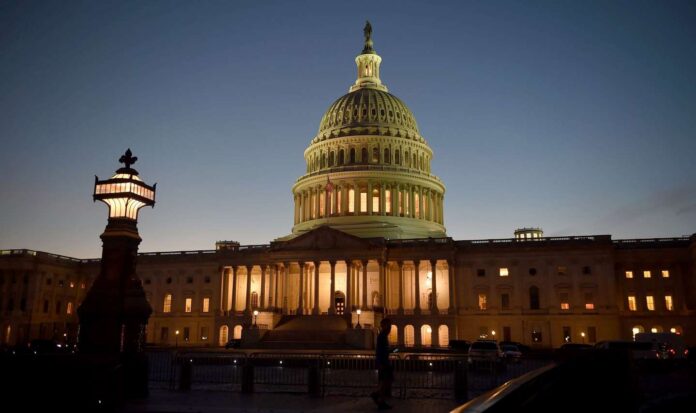 Lawmakers struck a deal Sunday on a $900 billion stimulus package that includes emergency COVID-19 relief checks for Americans in dire need of economic relief caused by the pandemic, and money to deliver vaccines that could help finally bring it to an end.
Speaking from the Senate floor, Senate Majority Leader Mitch McConnell (R-Ky.) announced a deal had been hammered out after intensive negotiating from lawmakers on both sides of the aisle.
"We can finally report what our nation has needed to hear for a very long time. More help is on the way," said McConnell.
"Moments ago, in consultation with our committees, the four leaders of the Senate and the House finalized an agreement. It will be another major rescue package for the American people. If our citizens continue to battle the coronavirus this holiday season, they will not fight alone."
Later Sunday night, the House and Senate voted to extend federal funding through Monday to avoid a government shutdown.
Earlier Sunday, Senate Minority Leader Chuck Schumer (D-NY) said lawmakers were ironing out the details and that a vote on the second-largest federal stimulus in the nation's history will happen "as early as [Sunday night]."
"The legislation is coming together. We'll put money in the pockets of everyday people," Schumer said, adding that while the package is desperately needed, "it is not sufficient."
Senate Majority Leader Mitch McConnell of Kentucky. (Kevin Dietsch/)
Schumer added that when chamber gavels back in 2021 "we must pick back up immediately where we left off."
The bill is expected to deliver $600 direct payments to most U.S. taxpayers and provide a federal $300-per-week bonus to millions of unemployed workers, half of what Americans were given in aid during the last stimulus package in March.
The agreement will also bankroll more than $300 billion in relief to small businesses and provide states with cash for COVID-19 vaccine distribution, among other provisions.
Congressional lawmakers averted a government shutdown on Friday by passing a short-term spending bill valid through midnight.
Without seeing the deal in writing by midday, rumors swirled as to whether senators will allow another stopgap continuing resolution to give lawmakers time to skim the agreement and finalize its language.
The House of Representatives will bring to a vote late Sunday a $900 billion stimulus package that includes a second stimulus check of $600 and $300 in weekly unemployment insurance for out-of-work Americans. (OLIVIER DOULIERY/)
Sen. Josh Hawley (R-Mo.), who had previously joined Sen. Bernie Sanders (I-Vt.) in threatening to block the bill's passage unless taxpayers received $1,200 stimulus checks, confirmed that direct payments would come in the amount of $600.
Hawley said there's simply no time to negotiate a better deal for Americans.
"This needs to get done because [of] frankly unconscionable delays," he said. "This has taken too long. It started too late. It's been a pretty poor showing all the way around, I think, so I'm not inclined to let it go on.
"The strongest case possible would have to be made for that, and I can't, frankly, imagine what it would be."
Sen. Josh Hawley, (R-Mo.) (Ken Cedeno/)
As elected officials grappled over the fine print, on Thursday the U.S. recorded the highest number of new unemployment claims since September. Many states are reimplementing restrictions to curb the spread of coronavirus as the country's pandemic death toll reaches an all-time high. Since Dec. 15, the average number of Americans dying from the disease daily has hovered around 3,000.
"This plane needs to land," Hawley said.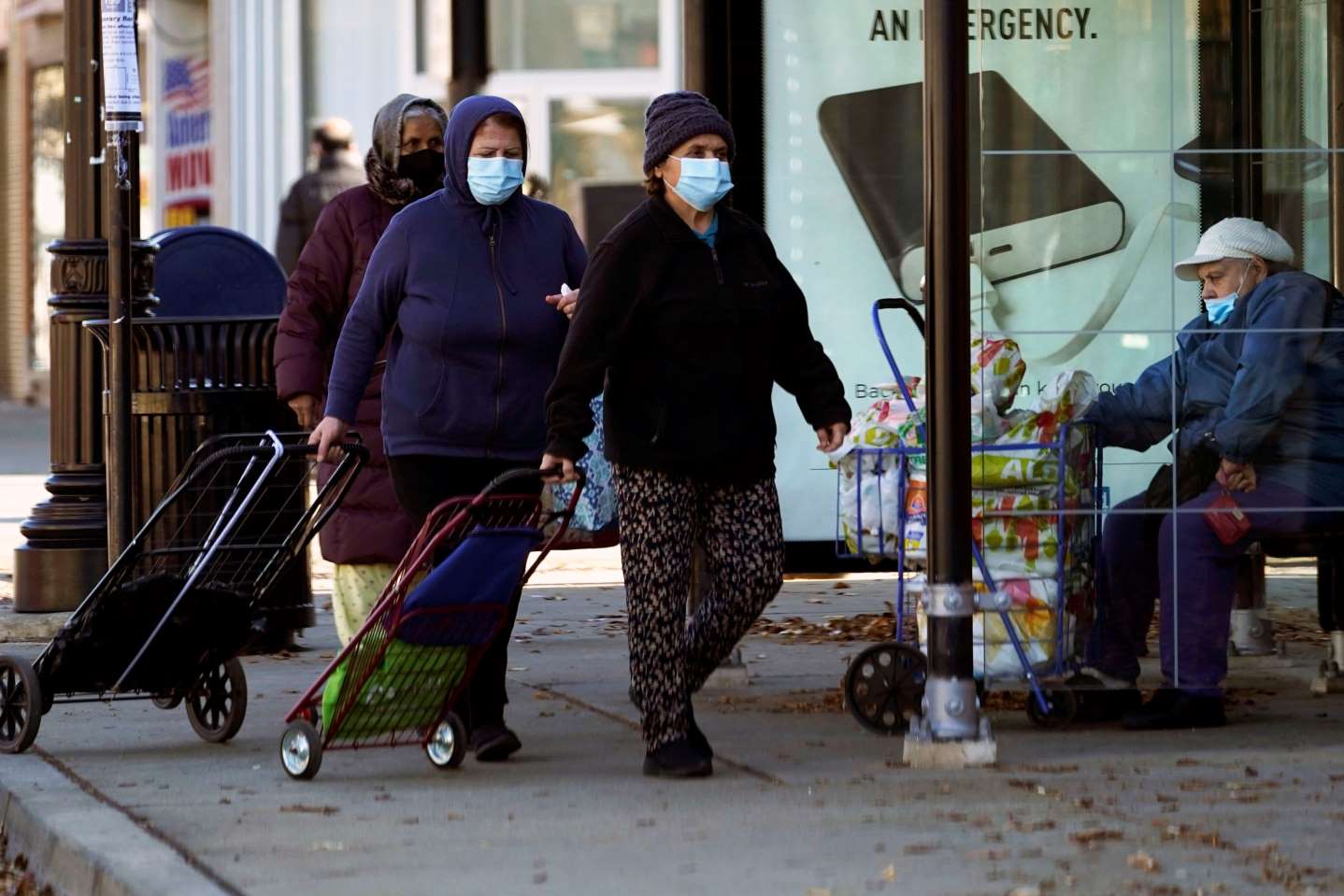 People wear face masks during the COVID-19 pandemic as they walk through Chicago. (Nam Y. Huh/)
Schumer told the Daily News the package includes more than $4 billion in relief for the MTA. The city's transportation agency received the same amount through the CARES Act, but it dried up late July. Transit officials say they need $12 billion more in the coming years to stabilize their finances.
"We would have had dramatic cutbacks to service. It was urgent to get this money. But when Biden becomes president, we should have more coming because he's so pro-transit," Schumer said.
Schumer added: "The agreement is not finalized yet, but all parties have agreed to this (transit relief). It saves our subways and buses and commuter rails."
The government-wide appropriations bill would fund agencies through next September. That measure was likely to provide a last $1.4 billion installment for President Trump's U.S.-Mexico border wall as a condition of winning his signature.
At a news conference Sunday night, Schumer hailed the bill, but said it still doesn't go far enough.
"While this bill is far from perfect, nor is it the bill that we would pass if Democrats have the majority in the Senate, it is a strong shot in the arm to help American families weather the storm," he said.
"Anyone who thinks this bill is enough does not know what's going on in America, does not look into the eyes of a small business owner who's losing his business."
House Speaker Nancy Pelosi (D-Cal.) promised Americans will get a better shake under a Biden administration.
"I do think that there'll be some of them, there'll be some Republican Senators, who will see the light when the American people see what the difference is."
Michael McAuliff, Clayton Guse, Molly Crane-Newman/Daily News