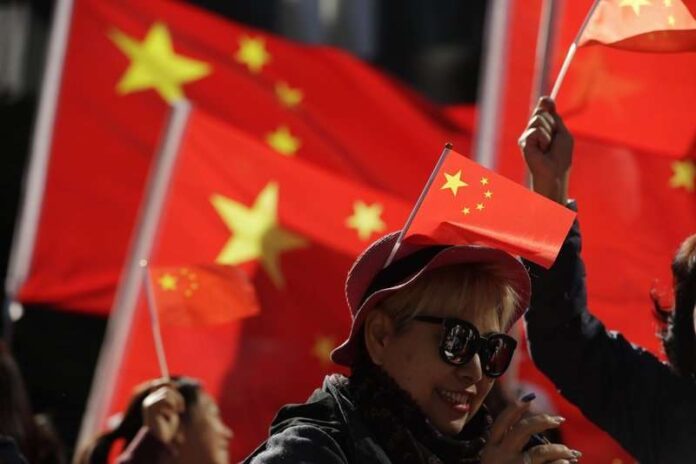 Foreign Affairs Minister Francois-Philippe Champagne says attempts by China and other countries to intimidate people on Canadian soil "will not be tolerated," and suggested criminal charges are possible.
He spoke in the House of Commons on Tuesday in response to a Conservative motion being debated which calls on the government to table a plan to combat Chinese aggression, as well as a decision on whether to let Huawei participate in the building of the country's 5G networks.
Read more: If Canada bans Huawei, telecoms will seek payout for existing equipment: sources
"That is something that is of grave concern to me and my colleagues," he said. "Any report of harassment and intimidation of individuals in Canada is troubling and will not be tolerated."
He urged Canadians who experience any intimidation or influence efforts to report it to police.
"The Royal Canadian Mounted Police will continue to investigate, with a view to laying charges under the Criminal Code," Champagne said. "Canadians can be assured their government takes the threat posed by foreign interference activities very, very seriously."
He added that "the public safety minister will come soon with additional measures to protect the safety and security of Canadians."
The Conservative motion calls for a response on Chinese aggression, and a decision on Huawei's involvement, if any, in Canadian 5G networks — both within 30 days.
Conservative Leader Erin O'Toole pointed to Chinese influence operations earlier in the day as a key threat to Canada.
"There is no greater threat today to Canada's interest than China's rise," said O'Toole.
"The democratic world must acknowledge that the approach to China over the last two decades has not worked. In fact, the situation has only gotten worse over recent years."
Read more: Liberal government 'willfully blind' to threat from China, Conservative MP says  
Champagne said the government now recognizes that "China of 2020 is not China of 2016."
"In light of the current challenges, we take a sober view in assessing the relationship 50 years on," he said in a speech. "While we share longstanding connections that took root well before the establishing of diplomatic relations, today we are facing a difficult reality."
He said the government recognizes the need for a "new approach" to dealing with China and that relies on working with allies to advocate for human rights and respect for international laws.
"China poses some of the key foreign policy challenges of our time," Champagne said.
"We must engage with China with eyes wide open."
READ MORE: Canada will not stop calling out China for 'coercive diplomacy': Trudeau
Global News has reported extensively on Chinese intimidation and influence peddling among diaspora communities and politicians in Canada.
Much of that has involved activities by the United Front, Beijing's influence network used to target Chinese community members and critics of the regime abroad, and influence local coverage of China.
The Canadian Security and Intelligence Service also warned earlier this year that Canada poses an "attractive and permissive target" for Chinese interference and influence operations.
There were reports earlier this month as well that CSIS has warned once again about the extent to which Chinese influence operations were targeting individuals on Canadian soil, which has led to increased criticism from the Conservatives over the last week of the government's lack of a response.
READ MORE: Chinese-Canadians 'suffering in silence' as China's United Front reaches into Canada
Australia has in recent years put a strong emphasis on combating foreign influence by China in its domestic affairs, including passing new laws aimed at limiting foreign interference.
"We have to show we will work with our allies in a concerted way to provide a counterbalance," O'Toole said earlier in the day, arguing the Canadian government must take a similar approach.
He also added the coming transition south of the border once president-elect Joe Biden is sworn in on Jan. 20, 2021, makes this a good time for Canada to show it is willing to take a stronger stand on China.
"This move is going to help re-establish relationships with the United States," he suggested, and noted there has been broad support among U.S. lawmakers including Democrats for taking a tougher line on China.
"We have to show we can be a serious and reliable trade and security partner with the U.S."
Source: Global News